Mississippi Gulf Coast Marathon
The Mississippi Gulf Coast Marathon is a Coastal Running Fest that celebrates the local flare and beauty of running along the scenic beaches from Pass Christian to Biloxi. On Sunday, December 10th the marathon starts in Pass Christian and half marathon starts in Gulfport. Both Finish in the MGM Park stadium in front of cheering crowds of families and friends. The Coors Light Finish Festival will be held Sunday morning at MGM Park, a post-race beach-party offering local Gulf Coast seafood, Mississippi style BBQ and live performances as runners cross the finish line.
Mississippi River Marathon
The Mississippi River Marathon offers the only marathon in the Mississippi Delta and a variety of opportunities that no other race in the world can offer. Our goal is first, for people across the nation, especially in the Delta communities, to get excited about healthy lifestyles by supporting and participating in our running events. Second, this marathon was created to help all children receive an excellent education by donating funds raised to Teach for America.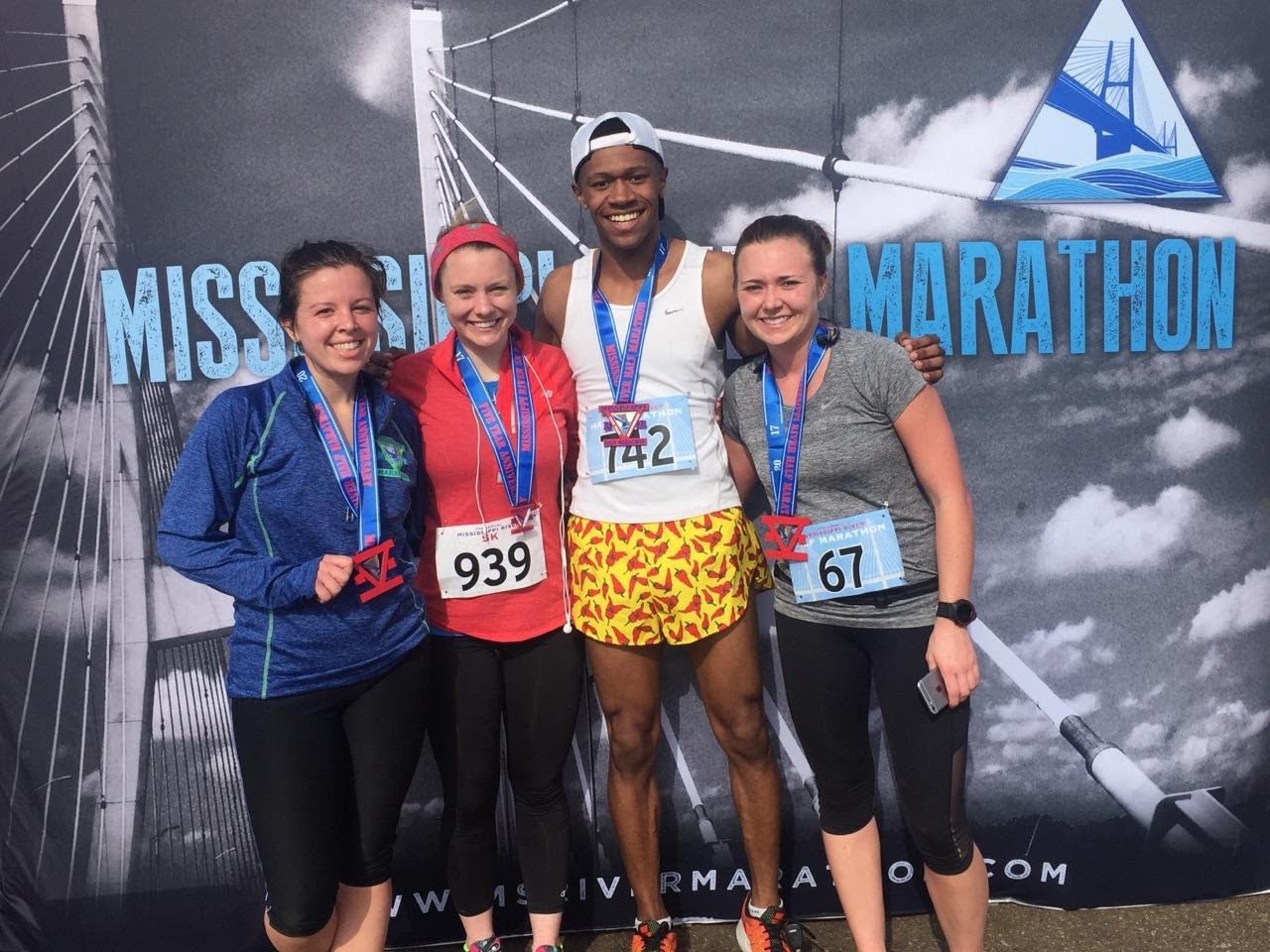 The 11th Annual Mississippi Blues Marathon will take place on January 27, 2018 in downtown Jackson, Mississippi's capital city. With live music before, after, and throughout the course, the Mississippi Blues Marathon proves to be one-of-a-kind. Since the inaugural race in 2008, the event has worked to showcase Jackson and the rich Blues history of the state, with a portion of proceeds going to the Mississippi Blues Commission's Musicians' Benevolent Fund.
I'm excited to tackle this course as a relay with five other CrossFit JXN runners!
#RunTheBlues
Double Decker 10k
The Double Decker 10k Spring Run is on April 29, 2018. It's a run through the tradition-rich rolling hills of one of Mississippi's most popular towns. We pass beautiful antebellum homes, run through the Ole Miss campus, as well as the historic home of William Faulkner. I always do this race because I get to stick around after the race for a day full of arts, crafts, and music at the annual Double Decker festival.